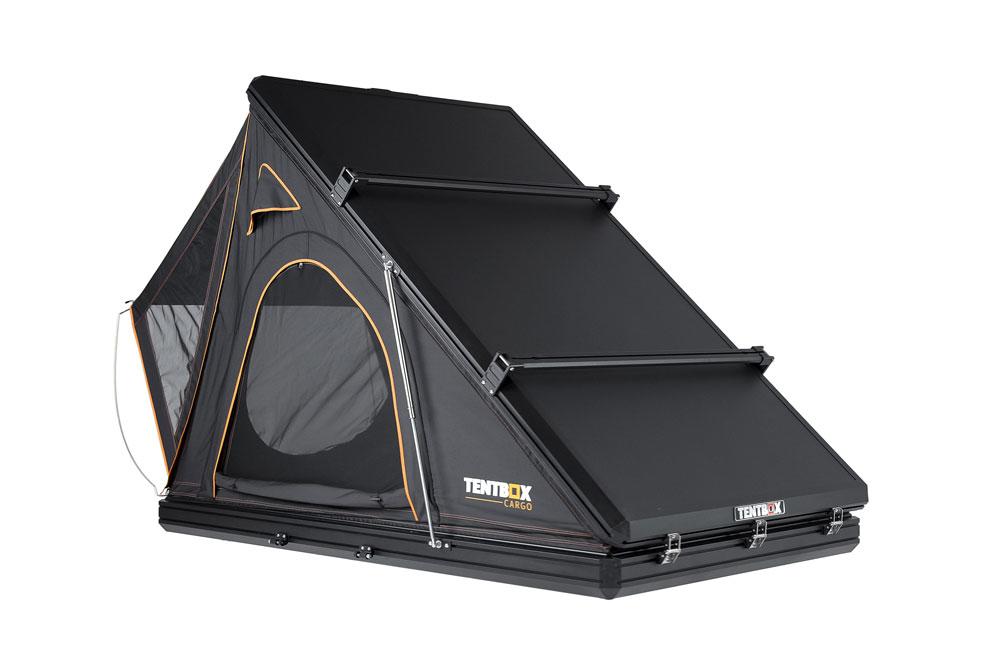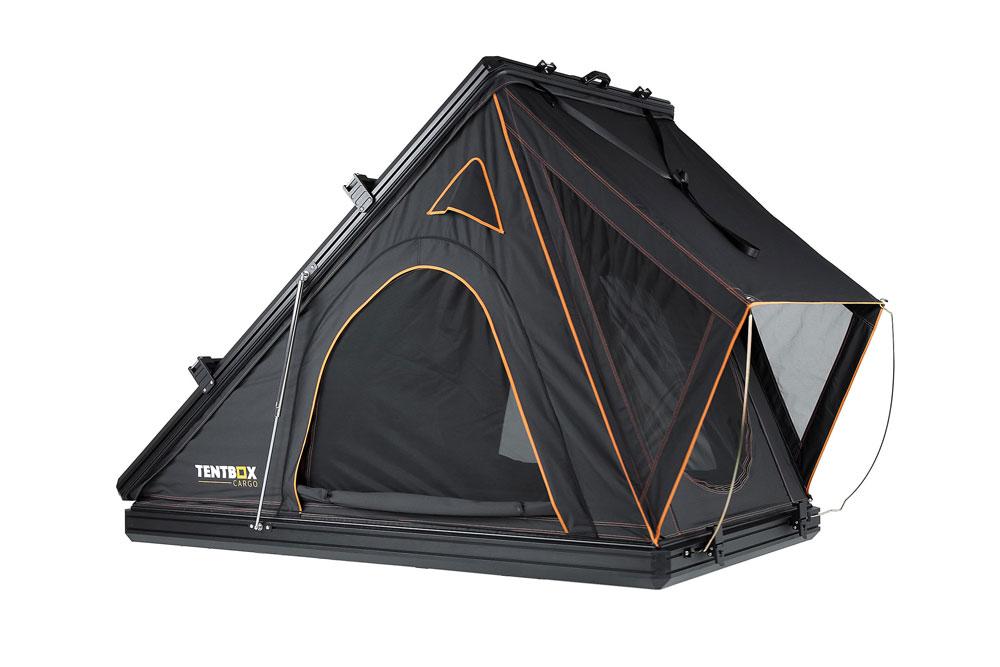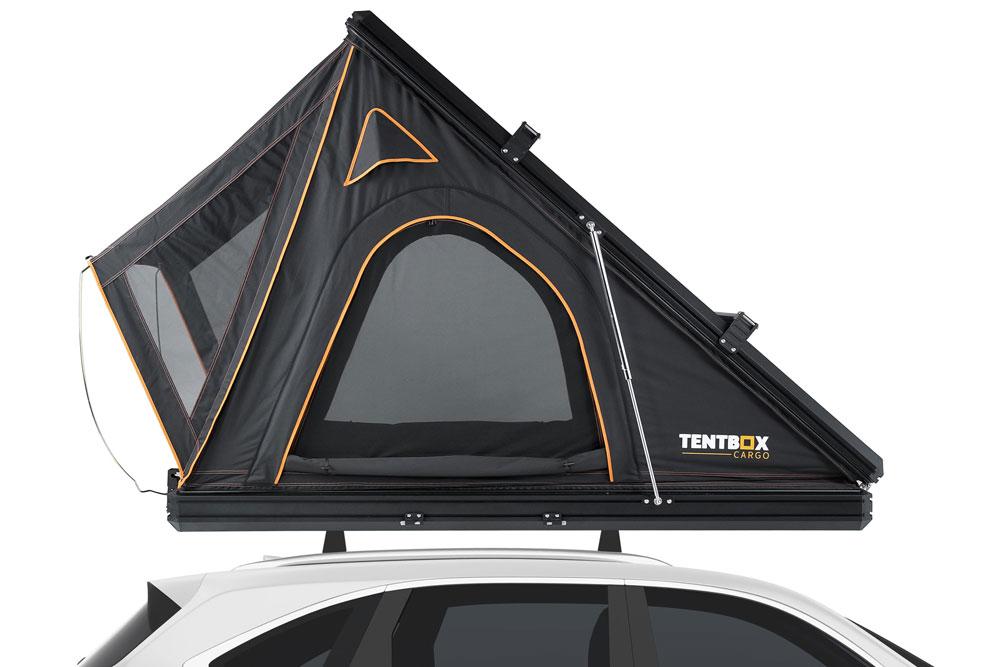 The TentBox range makes wild camping easier than ever before. These roof top tents, available in three different designs, simply attach to your roof bars and can be assembled in less than 5 minutes. There's no need to worry about uneven ground or uncomfortable camping beds, just park up and pop up your tent for an instant room with a view.
Built for the outdoor enthusiast, the TentBox Cargo has room for all of your adventure essentials. Simply attach your surfboard to the roof bars and you're good to go. This slim line tent even comes with accessory rails so you can customise your kit for wherever your journey takes you. Like the other models, the Cargo sleeps 2 on a memory foam mattress and can be accessed by the easy to store ladder. No matter how small your car, you can still have an epic adventure with this TentBox design.
Sleeps: 2
Specification:
– 280gsm rip-stop canvas, with a 2000mm PU-membrane to keep your tent waterproof
– 6cm memory foam mattress, for extra comfort
– Lightweight honeycomb aluminium shell
– Waterproof SBS zips, to keep the rain out
– Waterproof silicone sealant tape applied behind all seams
– Stainless steel and aluminium used throughout
– Fine mesh fly netting to keep even the smallest insects out
– Aluminium accessory rail surrounds tent, many exciting accessories launching soon
– Aluminium telescopic ladder
Delivery Options
Free local pick-up. Please contact us to see if we have this product in stock at our works near Skipton, North Yorkshire (you can still order if on backorder). Once you have placed your order, we will contact you to arrange a date for you to come and collect the product as soon as you like, and we can also fit it for you (provided you already have a suitable roof rack or roofbars fitted).
Free delivery to UK mainland. Contact us to confirm our stock level and then you can order on our website. The stock will be delivered dispatched from the warehouse.
Please give us a call if you need further information.