L. R. Bits Lifting Bed for Drivelodge Roof
L. R. Bits Lifting Bed for Drivelodge Roof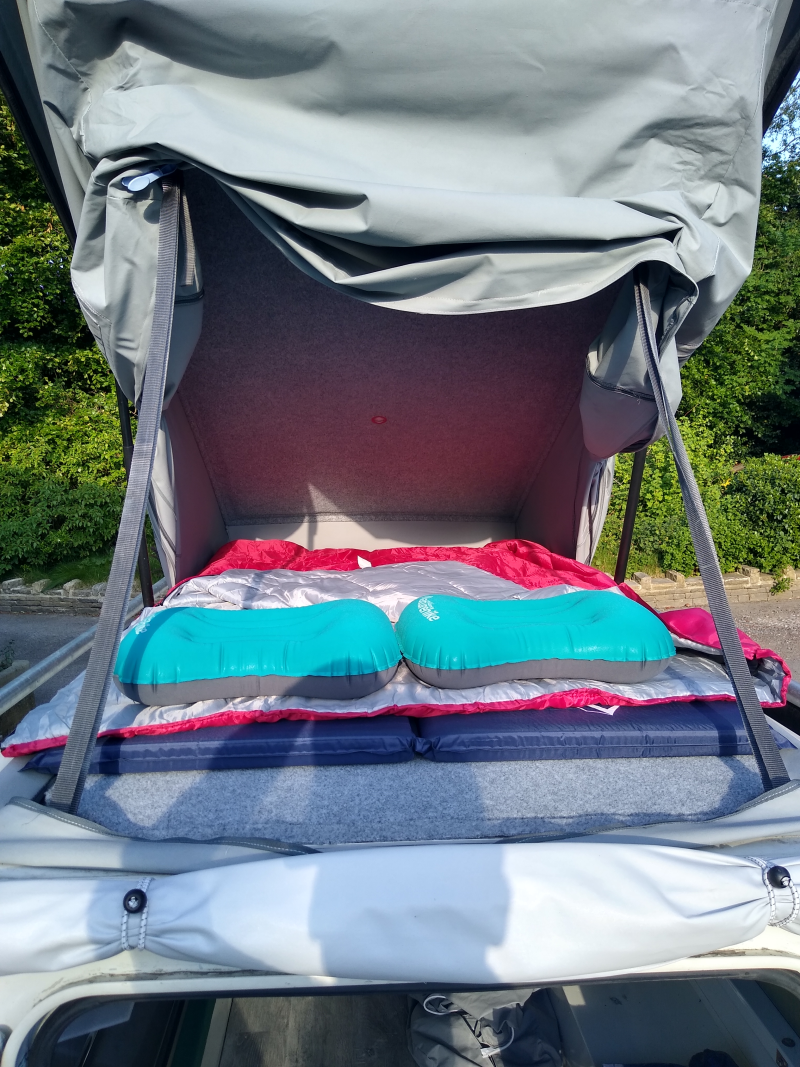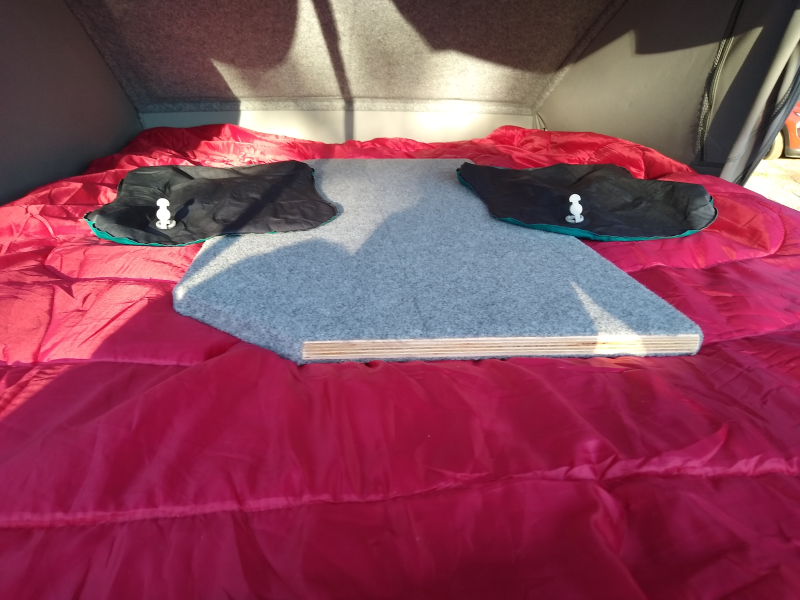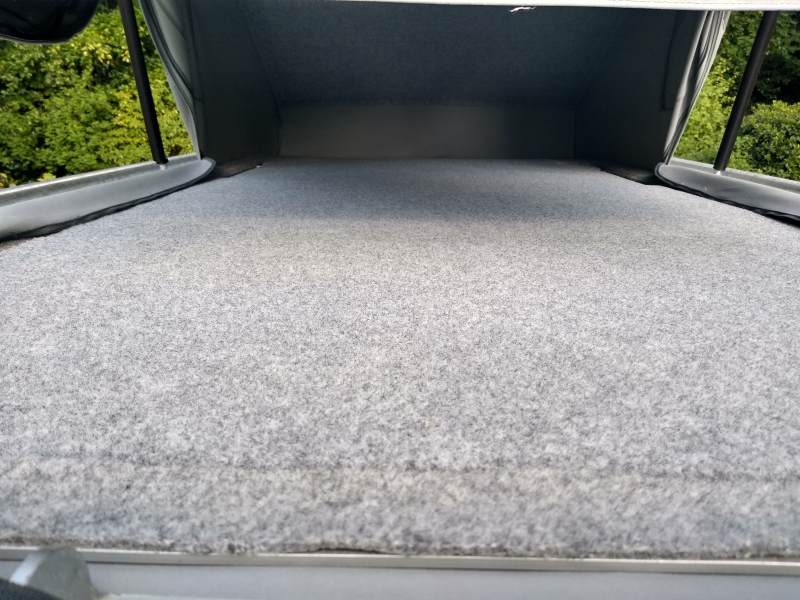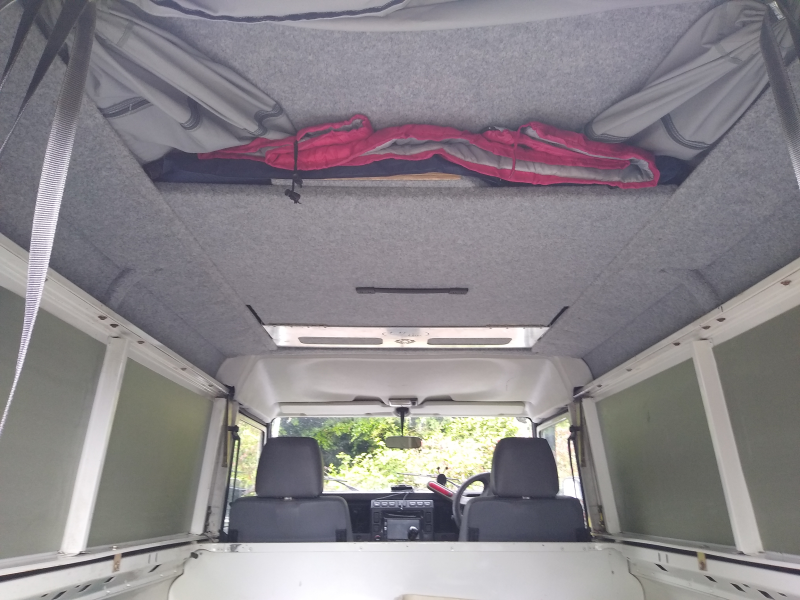 Lifting Bed for Drivelodge Roof.
After a long days driving, it is important to be able to set up quickly and get to bed. The L. R. Bits Lifting Bed for the Drivelodge Roof allows the bedding to be left out all of the time, but cleverly lift it out of the way to give full access to the living area. The L. R. Bits Lifting Bed for the Drivelodge Roof solves the problem of where to store bedding, whilst traveling, and avoids having to move it to use the living area during the day. 
The bed board is the same 19mm plywood and carpet as used by Drivelodge. The Board is lifted by Pneumatic gas rams and a purpose designed hinge panel lifts the bed board to give maximum head height within the vehicle. The bed panel has been designed to allow sufficient space when lowered to allow the canvas sides to be pulled in as the roof is lowered. To give the maximum bed length, a separate panel is inserted, once the bed is lowered. 
Please do give us a call if you need any further information on this product or an of our other products.