Dormobile style Wardrobe for Land Rover 109" 110" SW
Dormobile style Wardrobe for Land Rover 109" 110" SW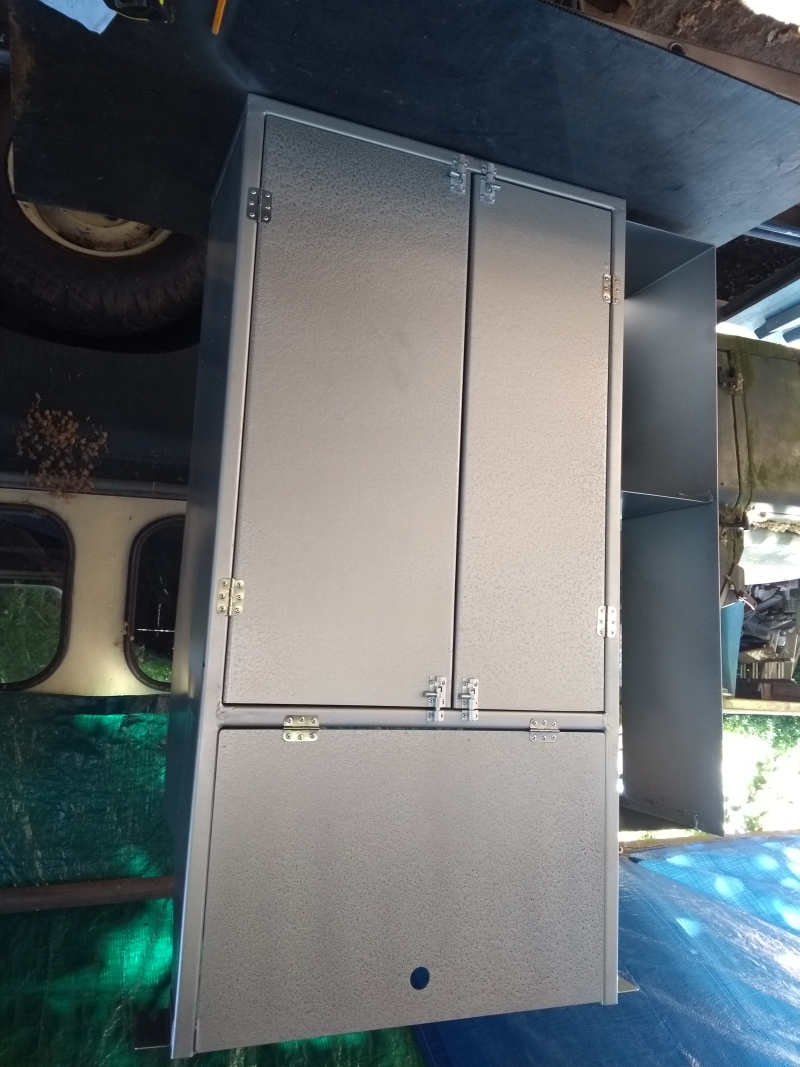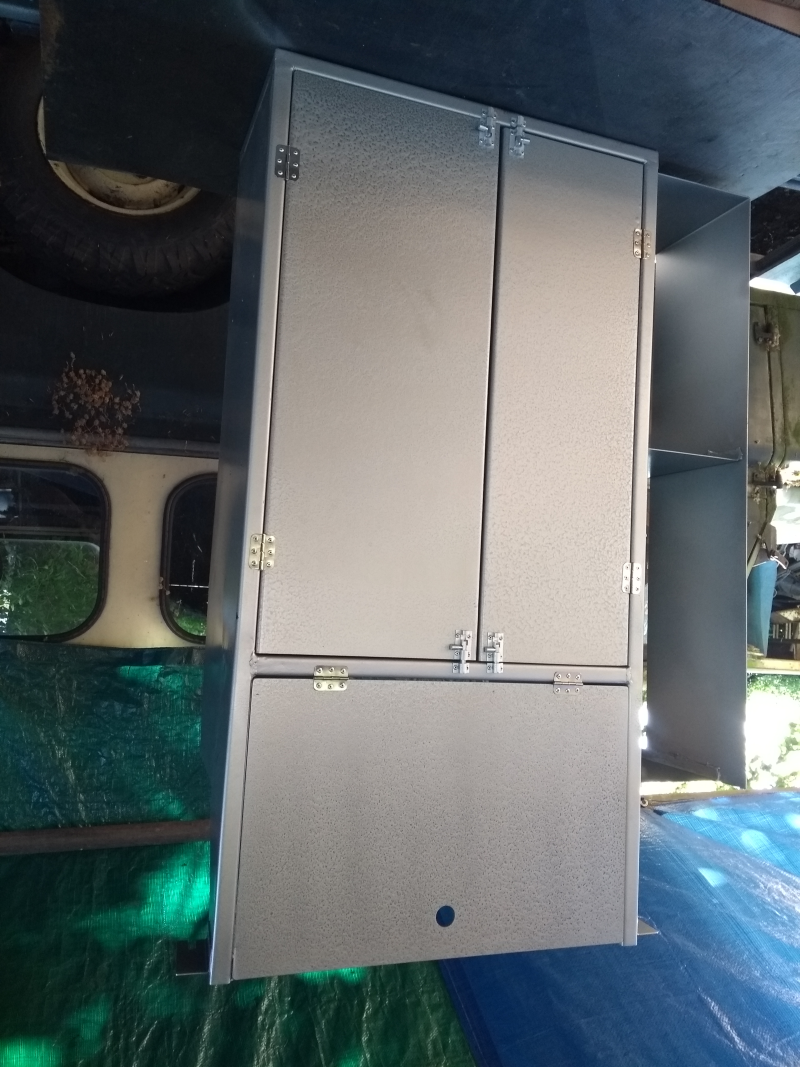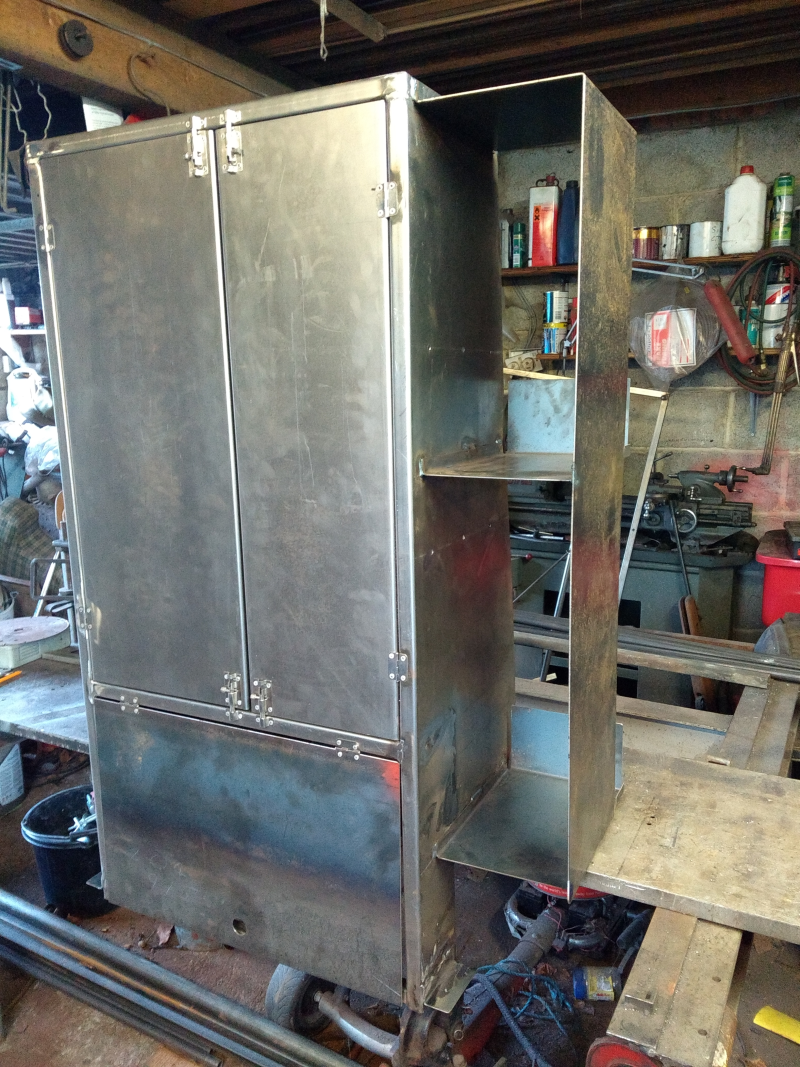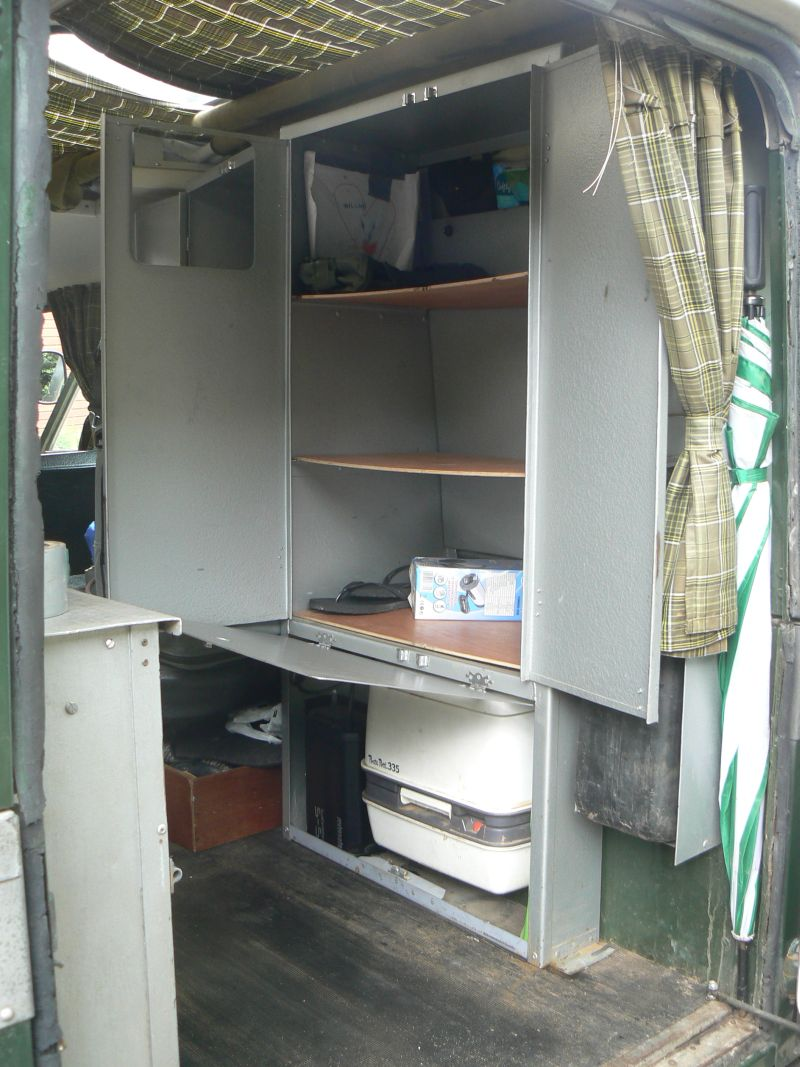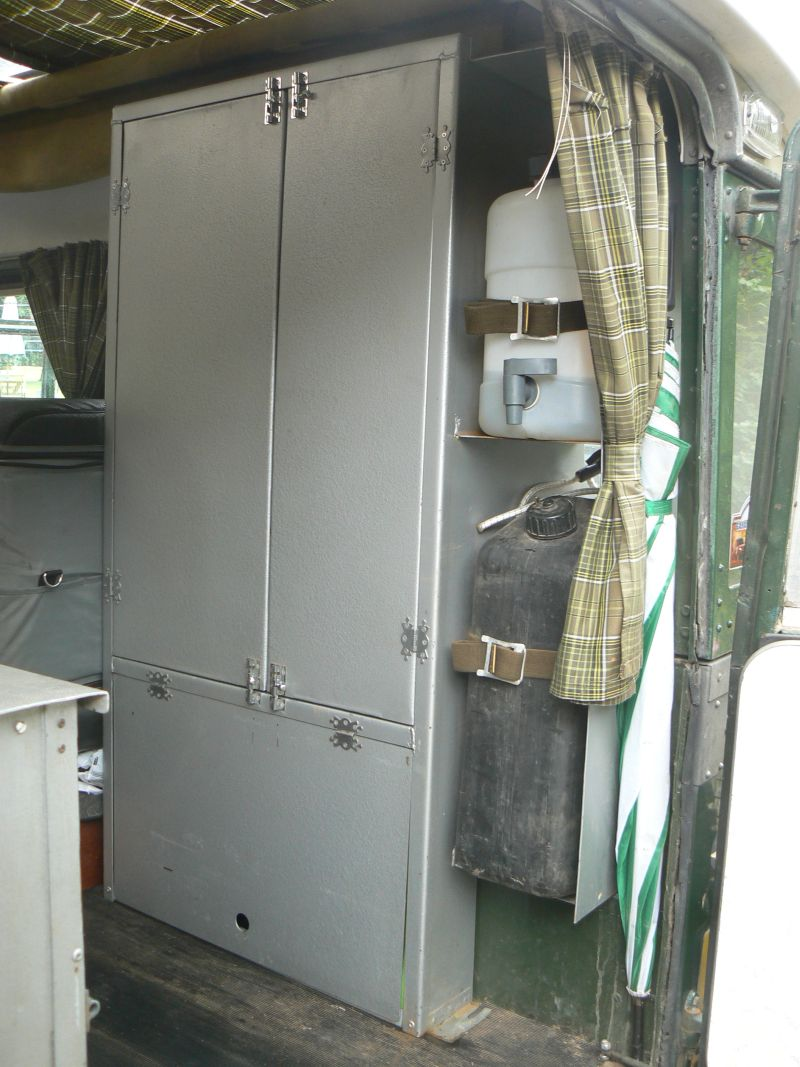 New Dormobile Type Wardrobe for Land Rovers
This is our homage to the brilliant Dormobile wardrobe unit. We have altered it very slightly to allow shelves to be fitted, to allow both side to open to give better access, to allow a NATO water/fuel container to fit in the bottom external shelf and altered it to allow the smallest of the Porta Potti's to fit underneath.
Wardrobe is supplied painted silver hammer finish enamel and includes Alloy tray to fit into rear wheel arch. The wooden shelves are not included as standard, but can be supplied if required for an additional fee dependant on specification. A hanging rail can also be added it required.
These wardrobes are manufactured to order and a delivery time of 4 weeks should be anticipated. Please contact us to discuss collection or delivery.
Please contact us if you would like further information.
We also manufacture a cooker/sink unit very similar to the original Dormobile unit.